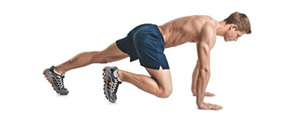 Fitness
Our Fitness programmes are designed to develop synergy between different muscle groups working together preparing them for daily tasks by simulating common movements.
The workouts include upper, lower body and also target the abdominals with its deep core muscles.
The programmes vary in every session. This methodology effectively "surprises" our muscles often from different angles giving a more beneficial and fun workout.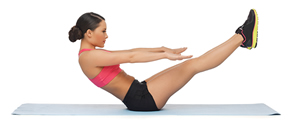 Pilates
The Pilates Method is based on Joseph Pilates' "Contrology", which is a type of physical and mental conditioning.
Pilates exercises are safe and effective, which work on improving the tone and alignment of the body by targeting the key postural muscles.
Pilates is suitable for first-time participants through to someone with chronic back pain. Pilates is often used by top athletes, actors and performers to improve and strengthen their bodies.
Pilates develops the body uniformly, corrects wrong posture, restores physical vitality, invigorates the mind and elevates the spirit.
If done with consistency Pilates will produce amazing results.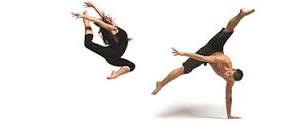 Dance
Dance has a fundamental impact for mobility. This means you will be able to perform functional movement patterns with less or no restrictions.
You will build core strength, balance and coordination.
Our FUNk DNC workshops will make you realise, that you actually can dance.
Fun groovy music with easy to follow moves create an unforgettable dance experience. No previous dance skills required.